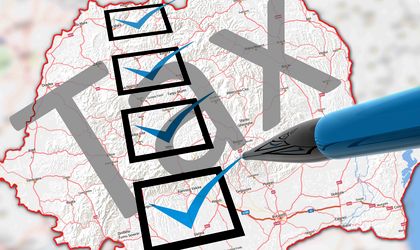 The government passed on Thursday an emergency ordinance that amends the Fiscal Code so that individuals earning income from independent activities will submit only one form to the tax administration agency instead of seven.
The minister of finance, Eugen Teodorovici, said that 964,166 taxpayers will submit the new consolidated statement. This is used for the payment of CAS (social insurance) and CASS (healthcare insurance) contributions.
"This government ordinance changes this mechanism fundamentally. We are moving from a system with seven forms for individuals to a single form," said Teodorovici. He went on to say that the taxes will be paid once a year and not in four tranches as was the case up to now.
Individuals will have to submit one tax form by March 31 2019 and this will be done online, according to the Ministry of Finance.
For the current year, the form will have to be submitted in paper format by May 15.
"The new form will be submitted once a year, and the deadline for this year is July 15, the payment of contributions can be done by March 31 2019," said PM Viorica Dancila. There will be a bonus of 10 percent if the taxes are fully paid by July 15 through the Private Virtual Space. A 5 percent bonus will be given if the taxes are paid by September 30.
Oana Iacob, state secretary at the Ministry of Finance (MFP), said this week during BR's Tax&Law that the simplification of tax reporting for companies could come after implementation for individuals.