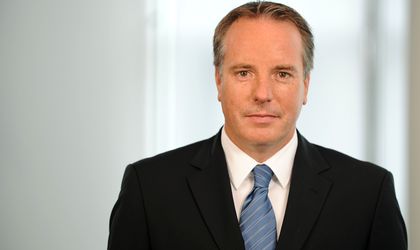 Jürgen Meisch, CFO of Gothaer Group, says the German insurer has the option to fully acquire Platinum Asigurari Reasigurari on the long run.
Gothaer has made acquisitions in CEE in spite of the Euro zone crisis. What was your purchase strategy for Platinum Asigurari Reasigurari?
We had been looking at the CEE markets for a while but we felt the prices being paid were way too high. We watched this, we had our strategy defined, and we had our target markets defined, namely Romania, Poland, Turkey, Russia and Ukraine. We'd been watching these markets and after 2008 (the Lehman Brothers moment) we knew the time would be coming. We intensified our discussion and when we entered Poland we were the only buyer. In Romania, it seems to be almost the same. When we started to really look at Romania, some companies were leaving. At the moment we see no competition. We see companies that are looking to be sold asking investors to come and help with discussions, which is a typical sign of a market that is at the bottom.
Do you plan to fully acquire Platinum Asigurari Reasigurari given that you currently have a 67 percent stake?
Eventually, yes. The transaction structure gives us the opportunity to buy the rest of the company down the road and it gives the other two shareholders the opportunity to sell to us. For the next five years we are going to be together.
Do you think Romanian insurers are vulnerable to bankruptcy?
I wouldn't say that because they are usually owned by very rich people that have deep pockets to inject fresh capital into their businesses. I don't think anybody is facing bankruptcy. As long as people are willing to invest and fill up the reserves that are not there today they can continue to operate but they will need to have different price models.
ovidiu.posirca@business-review.ro