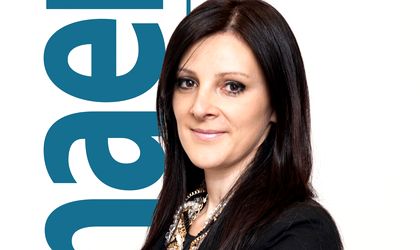 Gothaer Asigurari Reasigurari posted GWP worth RON 81.98 million, a 2.7 percent drop over 2014, according to the company's financial statements. This was mainly due to the decision to drop the aviation insurance line "and the review of portfolios in the context of capital requirement allocated to each line of business" in order to align to the standards of Solvency II, the company's statement shows.
"We stopped subscriptions on the aviation insurance line, since it requires a significant capital, which we decided to allocate to other more efficient forms of insurance. If we take out from the calculation the aviation segment, we see in 2015 a growth in gross written premiums of 7 percent compared to 2014, and a positive technical gross result of RON 22.53 million, which for us is a good sign, considering also the fact that the entire non-MTPL market had an increase of only 1.2 percent," said Anca Babaneata, CEO of Gothaer Asigurari Reasigurari.
Gothaer paid last year claims amounting to RON 43.48 million, with the highest one reaching RON 2.8 million on the bonds insurance line.
The measures taken by Gothaer during 2015 brought the company within the requested margins for Solevncy II, reaching 120.7 percent. The insurer also shortened its terms of payment for its claim files to 4.7 days on the CASCO segment, and to 2.7 days on the household segment.
At group level, Gothaer announced gross written premiums in 2015 at EUR 4.51 billion, at the level of 2014, while consolidated profit rose by 19.1 percent last year, reaching EUR 140 million. Significant increases were recorded on the property (+2.9 percent) and health (+4.4 percent) insurance segments.
Natalia Martian