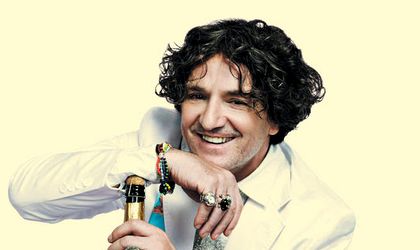 Goran Bregovic and the Wedding and funeral orchestra will hold a concert in Bucharest on Friday, September 30 at the second edition of the intercultural festival "Baro Foro" at Arenele Romane.
Goran Bregovic is a guitarist and composer from Sarajevo, Bosnia. He was born on March 22, 1950 in a family with mixed origins: a Croatian father and a Serbian mother. He started playing the violin at the music school, but paradoxically, the school expelled him for the "lack of talent". After a while, his mother bought him a guitar.
At 14, his mother left him and he started earning money by singing etno music in a bar from Konjic. In 1971, Bregovic and another amateur, Zoran Redzia, started playing together in band named "Jutro", registering a success. In 1974, the band changed its name in "Bijelo Dugme".
In 1975, he dropped the beginner music teacher career, when the band gained popularity in Yugoslavia and an important rock star in his country.
In 90's, Bregovic left Bielo Dugme, having 13 sold albums in 6 million copies. After 10 years of rock music, Bregovic gave up on this music type to dedicated himself to his popular style: a combination of traditional Balkanic grooves with rock sound.
The earlybird tickets vary between RON 165 for A category, RON 99 for B category and RON 65 for C category.
Georgiana Bendre