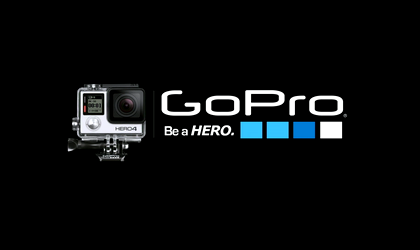 GoPro will hire hundreds for its Bucharest office, due to open on March 1st. The Bucharest-based team will focus on software engineering, including web development and e-commerce, start-up.ro announced.
"For GoPro, creating and offering the best products and services in the world is the main objective of the company, therefore developing our software engineering team in an international technologic epicenter is fully justified," Joe Bentley, Vice President, Engineering at GoPro said. "We are thrilled to start this adventure and to continue to offer an extraordinary experience for our customers all over the world," Bentley said. In order to accelerate the recruitment process and increase the efficiency of operations at a local level, Ioan Barbulescu was appointed Director General of GoPro Bucharest.
The decision to expand GoPro's operations of software engineering in Bucharest is in line with our priorities for 2017, namely strengthening execution operations and cost management, GoPro Director of Operations CJ Prober told start-up.ro.
"Romania is a generous market in the human resources and talents area, who studied at prestigious universities," Prober said.
GoPro Bucharest is organizing a recruiting event between 8 and 9 March hosted by TechHub.
Georgeta Gheorghe