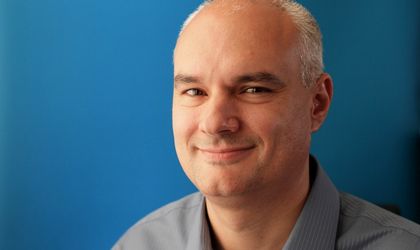 Google has launched in Romania Atelierul Digital (The Digital Workshop), a free online platform that trains young people in fields such as digital marketing and business development with the help of the internet. 
The need for digital skills has never been greater at the level of the European Union and Central And Eastern Europe. According to EC statistics, 90 percent of the jobs in the future will require digital skills. The EC estimates that by 2020, there will be 825,000 open positions caused by the digital gap, according to the Google press release.
Romania has an overall score of 0.35 and ranks 28th out of the 28 EU member states in the Digital Economy and Society Index 2016. 
More people have subscribed to broadband networks compared to last year, also thanks to its good quality, but low levels of digital skills and trust seem to be holding back the development of its digital economy.
Romania was placed in the cluster of the "Catching up countries," which is the category of countries that score below the EU average but whose score grew faster than that of the EU over the last year.
These countries are developing faster than the EU as a whole and are thus catching up with the EU average.
In order to boost digital skills in Romania, Google created the online platform Atelierul Digital. Anyone interested in attending the online classes can subscribe at this link.
"Internet is essential in today's sociaety, offering development opportunities and tools for entrepreneurs and businesses. We wish, with the help of the Atelierul Digital program launched today, to offer a tool that should help future labor force and entrepreneurs to obtain the digital skills that are so important for the economy. We hope this will contribute to supporting Romania in taking advantage of the opportunities offered by the digital economy," said Dan Bulucea, country director of Google Romania.
Atelierul Digital offers free online courses on several topics: how to build an online presence, marketing campaigns in social media or how to use the mobile environment to attract new customers, and many more.
Users can go through the lessons and can choose to even take a test. If they pass it, they will receive a certification from Google and IAB Europe.
The entire course comprises 89 courses, split across 23 topics. The complete list of the courses can be found here. 
Otilia Haraga