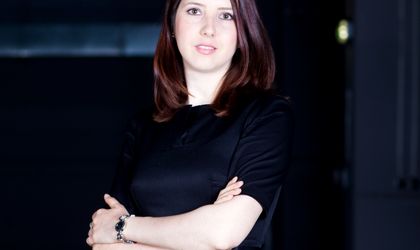 PR agency Golin has assisted payments technology firm MasterCard in organizing Bank of the Year, a competition created in partnership with the Wall-Street.ro publication, with the goal of awarding the excellence in the local banking and non-banking institutions.
This was the first edition of the program, which has been previously been rolled out in other countries.
The competition was developed between February and March 2016. Companies had to submit a form for registration, describing the products or campaigns they thought should deserve an award.
There were 22 financial companies in 12 categories, from diverse fields (excluding the cards market) such as loans, mobile and online, but also social responsibility or financial educations.
The approved pieces were analyzed by 30 jury members, authorities' representatives (such as the National Bank), the academic field, the relevant industries such as retail or consultancy, student associations and NGOs. The winners were awarded on the Gala that took place on March 7.
"The banks and the financial institutions play an important role not only in the economy, but also in the community they activate on, creating projects with huge benefits both for the people and the company. Therefore, we believe that is essential that their merits and their performances o be recognized and awarded in an independent event, based on the specialists' evaluations," said Diana Tanase, marketing manager at MasterCard Romania.
Golin handled the project management component throughout the competition and was involved in adapting the concept and in developing the content, offering support for the defining of the 12 categories, creating the contest's mechanism and the awarding criteria, establishing the jury's composition and in the members' inviting process, as well as organizing the Gala.
"Through Bank of the Year, MasterCard had an ambitious objective – to involve really different stakeholder (from authorities to student associations), from a top level CEO, top managers) and to convince the banks and the IFNs to participate in a competition which mechanism was a novelty on the local market. It is because of those reason that the way of adapting the concept as well as its communication were essential in the project's success," said Andrada Busuioc, senior manager at Golin.
The teams that worked on this project comprised:
MasterCard: Georgia Baltag (marketing manager) and Diana Tanase (marketing manager), with the support of the entire team.
Golin: Andrada Busuioc (senior manager), Ana Trif (senior manager), Florin Merla (media associate), Alexandra Burdulea (media associate) și Raluca Duta (chief of the Bridge).
Romanita Oprea