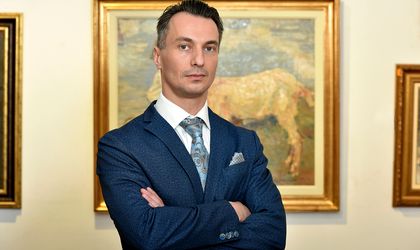 Goldart, one of the major auction houses in Romania, announces a new service to customers, private sales with guaranteed return of 15 percent on a selection of artistic works, for those who see art as an investment.
Bimestrially, Goldart will launch a catalogue of over 50 works of art (paintings, graphic works, manuscripts) priced between EUR 250 and 5,000  – representing the private sales offer. More than half of the work promoted will be authored by contemporary artists.
"Through the private selling of art objects with a guaranteed return after 3 years, Goldart embodies the phrase "art as investment" that currently circulates in public space more at a conceptual and declarative level. By guaranteeing the return of an art object, its artistic, emotional dimension is completed by a deeply pragmatic one, transforming it from a collectible good, into a solid mid-term investment alternative alongside traditional financial products such as bank deposits, government securities, investment funds shares or units," said Cristian Anghel, executive director Goldart.
To support its recently launched investment product and to raise the young clients' appetite for the artistic world – professionals and entrepreneurs aged between 30 and 45 years – Goldart will hold during 2017 a series of exclusive seminars dedicated to investments in art.
Founded in 1997 as an art gallery, under the coordination of the family Luminita and Alexandru Ghilduș, Goldart is one of the main players on the local art market. In 2008, Goldart became an auction house, its name being associated with the largest art transaction completed to date in Romania – the sale of the painting "Two Women" signed by Stefan Luchian for EUR 300,000 at an auction organized April 2013. In the 8 years of activity, Goldart held over 180 auctions, promoting over 570 contemporary authors. Two auctions were organized in partnership with the Plastic Artists Union, each comprising 150-200 artistic works, while four auctions were conducted for charity.
In 2016 there were changes in the ownership and management structure of Goldart Auction House. Cristian Anghel, collector and art dealer with 15 years experience in the capital market, insurance and reinsurance and 3 years background in cultural management, joined Goldart in October 2015, assuming the company's management at the beginning of 2016.
Georgiana Bendre