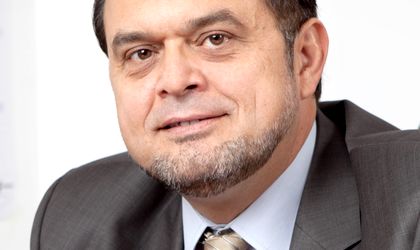 Gabriel Matauan (in picture) is the new HR vice president of Gold Corporation Rosia Montana (RMGC). He will be responsible for the company's HR and CSR activities. Matauan has 20 year of experience in HR management, having previously worked for Lafarge as HR and PR director.
He graduated the Commerce Faculty of the Academy of Economic Studies in Bucharest and he holds a Ph D in sociology."I joined the RMGC team with the convinction that the Rosia Montana Project will prove to be an exemple of sustainable development", said the new VP.
Canadian minig company Gabriel Resources owns 80.46 percent of RMGC.
Simona Bazavan