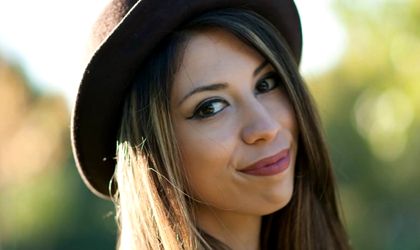 GMP PR will launch a measurement & consumer behavior division this month, the company has announced. The department aims to provide thorough understanding of consumer behavior, testing messages on different audiences, market segmentation and the measuring of the communication campaigns' impact. It will be run by Alexandra Cirstea.
Cirstea is a graduate of the Faculty of Sociology and Social Assistance at the University of Bucharest and her professional experience includes several studies about the misconceptions, stereotypes and women discrimination on the labor market and has over 300 field hours (sociologic interviews) in which he interacted with people from all social classes.
"We created this department following a process of massive change of the business model that started with the launch of the brand journalism department at the beginning of this year. We've been feeling for a while that PR agencies, as we know them, do not respond anymore to the complex needs of today's clients, therefore we've decided to invest in a series of visionary competences on the Romanian PR industry," said Ioana Manoiu, managing partner GMP PR.
The new department will support the agency's PR divisions in identifying the needs of different types of audiences, contributing to message customization and, after the campaigns, measuring the impact of the communication activities.
"The clients ask us to bring them results. The thorough measurement will allow us to obtain a clearer image over the impact of the communication activities and therefore be able to show our clients what results they have after their investment in PR," said Ana-Maria Diceanu, senior partner GMP PR.
Romanita Oprea