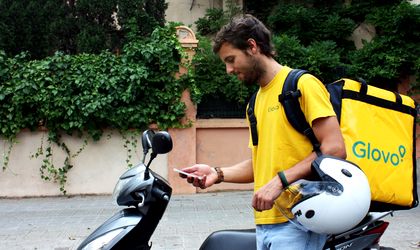 The Glovo platform, recently launched on the Romanian market as well, announced the business' expansion on the market, thanks to the EUR 115 million investment, received during the C series of fund raising.
International companies such as Rakuten, Seaya and Cathay that invested later also in the B series, AmRest, chosen the biggest restaurants' operator in the CEE, the private firms on the capital market Idinvest Partners and GR Capital, as well as other small investors are among the participants in this round.
"My priority at this moment is to invest in the expansion of the tech team and to continue the optimization of the platform in order to offer the best services for the company's three main pillars: deliverers, users and the partner stores, in order to position us as the first choice as a delivery app," said Oscar Pierre, CRO and co-founder Glovo.
The new stage of fund raising allows the startup to continue the investment in the platform's and technological resources' optimization offered to the deliverers, the users and the partner stores. The company aims to expand the global tech team by recruiting over 100 engineers in the following months, one of the main objectives being the positioning as one of the most relevant technology hubs in South Europe.
The start-up launched in six countries and 20 cities worldwide in only 3 months. In Spain, Glovo has been already operating in over 21 cities, while at a global level its presence grows through the expansion in 61 cities, in 17 countries.
Founded in Barcelona in January 2015, Glovo revolutionized the manner in which people in urban can gave access to the things that they want, by offering them the opportunity to order anything, anywhere and anytime in the city they are in.
Romanita Oprea