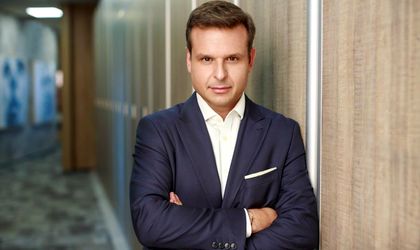 Globalworth will develop two new projects, an office complex in Bucharest that will be developed until 2020 approximately, and in Timisoara by expanding the light industry park TAP, in the second phase of the project, which will be finished until 2018-2020. Moreover the company aims to develop two new projects in Bucharest and Warsaw. The four projects will cover an overall lettable area of over 250,000 sqm between 2018-2022.
The company aims a short term acquisition of five office buildings in Romania and Poland. Three out of the five offices are in Romania, with a lettable surface of approximately 100,000 sqm and the other two are in Poland, with a surface of 60,000 sqm. The overall  investment reaches approximately EUR 410 million.
"As the Romanian economy continues to register a strong growth, we are thrilled to announce the maintenance of a development trend in line with our objectives. Our portfolio increased this quarter, by including the C building in the complex Green Court in the new Central Business District in Bucharest and the finalization of the first tour in the Globalworth Campus complex. Besides our strategic investment announced recently in Poland we are considering a series of other attractive investments opportunities. Moreover, to capitalize all these opportunities, we have recently announced the intention to attract  anew capital increase," said Dimitris Raptis, deputy chief executive officer and chief investment officer Globalworth.
Globalworth Real Estate Investments Limited's  market value reached RON 1.088 million after the third quarter of the year, a quarter-on-quarter increase by 4.1 percent, mainly due to the acquisition of Green Court Building C in August and the investments  in developing properties in Timisoara complex.