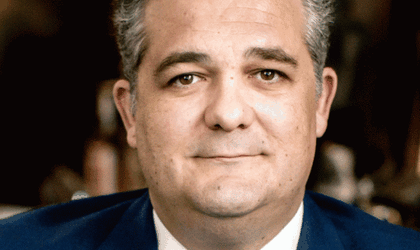 Real estate investor Globalworth, founded by businessman Ioannis Papalekas, and the owner of the biggest office portofolio on Romanian market, publish its unaudited results for the first half of the year, with an profit of EUR 56.3 million, after a loss of EUR 6.5 million in the same period of the last year.
According to the report, the real estate investor has total assets of EUR 2.7 billion in Romania and Poland, a growth with EUR 600 million since the first half of last year.
Globalworth owns around 800,000 sqm office space on Romanian market, and in 2019 the company will probably reach a leasing surface of 1 million sqm, at which can be added the office buildings the company owns in Poland.
The company also controls the industrial/logistic park TAP Timisoara and Dacia Warehouse in Ploiesti, plus the residential project Upground in Pipera.
The company has around EUR 150 million for investment on Romania market. Recently, the company brought Mindspace, specialized in creating creative co-working spaces, in Romania, invested EUR 10 million in the company, and acquired a 7,600 sqm land plot on Preciziei Boulevard in Bucharest for EUR 2 million.
A week ago, Globalworth has received a EUR 46 million loan from BCR, which will be invested in the development of the Bucharest office project Connected, developed for Renault.