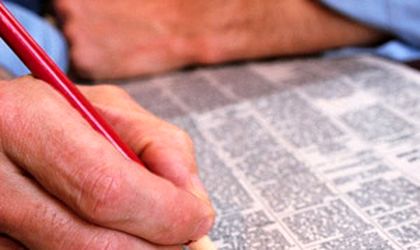 Despite a moderate quarter-over-quarter decline, Romania's hiring pace is expected to remain positive in the first quarter, and notably stronger than during the first quarters of both 2010 and 2011, according to the Manpower Employment Outlook Survey.
Fuelled by optimism in the construction sector, where nearly a third of employers plan to hire staff, the net employment outlook stands at a cautiously optimistic 6 percent.
Romania's net employment outlook (derived by taking the percentage of employers anticipating an increase in hiring activity and subtracting from this the percentage of employers expecting to see a decrease) has declined by 5 percentage points quarter-over-quarter but has improved 8 percentage points year-over-year.
"Employer hiring intentions remain positive. However, the survey indicates employer report hiring plans are likely to soften in the first three months of the year," said Valentin Petrof, Country Manager of ManpowerGroup Romania.
"This is understandable in light of ongoing uncertainty associated with the current economic climate. Employers understand that their organizations need to remain competitive and responsive as demand for their products and services fluctuate. Until there are clearly positive signs, we think employers will continue to hold hiring ad modest levels and add employees only when they absolutely have to."
In an industry sector comparison, employers in six of the 10 industry sectors expect payrolls to grow during quarter 1, 2012.
The most optimistic hiring prospects are reported in the wholesale & retail trade sector and the manufacturing sector, with net employment outlooks of 15 percent and 14 percent, respectively.
Employers in the public & social sector forecast an upbeat hiring pace with an outlook of 12 percent, and modest job gains are likely in the construction sector, according to employers, who report an Outlook of 10 percent.
Elsewhere, employers in three sectors predict negative headcount growth, with the weakest hiring plans evident in the Agriculture, Hunting, Forestry & Fishing sector, where the Outlook stands at minus 6 percent.
Otilia Haraga