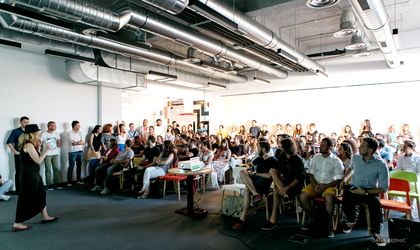 Impact Hub Cluj-Napoca is partner of the Global Startup Awards, organizing the national final. Every participant country will determine the local finalists, those being enrolled in the regional phase of the competition.
Global Startup Awards is the program that, since 2012, is awarding relevant tech start-ups from 25 countries. Every national phase is focuses on nominating and awarding the best start-ups with maximum 5 years of existence, but also the local eco-system that is supporting them.
"The competition opens up new collaboration opportunities for the Romanian entrepreneurs with regional partners. One of the Impact Hub Cluj-Napoca's main missions is the supporting and developing of the entrepreneurial initiatives and the partnership with Global Startup Awards represents a natural and necessary step in achieving this objective," said Hajnalka Bessenyei, director Impact Hub Cluj-Napoca.
In October, the ceremony of awarding the country's start-ups qualified in the regional phase – Central European Startup Awards will take place in Cluj-Napoca. Next, the start-ups that are win the regional phase will be invited at the global meeting.
The nominations for the national phase have started and you can find the details here.
The nominations' deadline is September 24. The winners of the national phase are chosen by a jury formed of professionals from the business industry. There will be awards in 12 categories.
Startup of the Year
Best Indie Game Developer
Best FinTech Startup
Best IoT Startup
Investor of the Year
Most Influential Women
Best Early Stage Startup
Best Acceleration/ Incubation Program
Best User Experience
Best Social Impact Startup
Best AI/ Chatbot Solution
Best CoWorking Space
Romanita Oprea