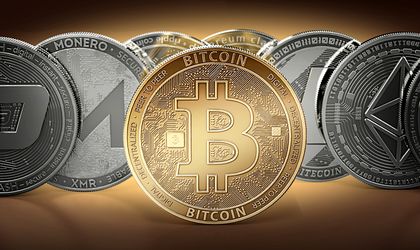 The global cryptocurrency market has fallen to its lowest value since November 2017, losing 10 percent in just 24 hours (from USD 218 billion to USD 193 billion), Business Insider reports.
Bitcoin has dropped 3.4 percent to USD 6,041, while other major cryptocurrencies are going through similar losses (Ethereum down 6.6 percent, XRP down 4.4. percent, Litecoin down 8.8 percent).
The crypto market has been under pressure since late June, when the US Securities and Exchange Commission delayed a decision on whether to approve a bitcoin ETF (exchange-traded fund), a measure some say would significantly increase the size of the market.
"If an ETF doesn't see the light in the coming weeks expect to see a further selloff, as it suggests regulators will continue to fight against bringing cryptocurrencies into the mainstream. A break below $5,770 will intensify selling pressure as it's the only major support still standing," said Hussein Sayed, chief market strategist at FXTM.
The total value of the crypto market has had a dramatic drop since its peak in December, when it was estimated around USD 770 billion.