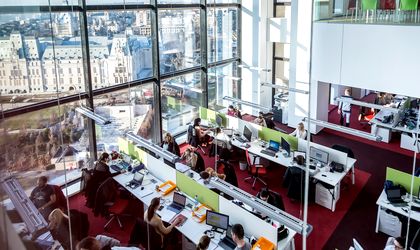 Accenture Romania has a new country managing director in the persona of Gianrodolfo Tonielli. He will coordinate the business and the operations of the company in Romania and is set to continue to develop Accenture's capabilities in consulting, digital, technology and operations.
Tonielli replaces Razvan Patrunoiu, who played a decisive role in the transformation and development of the company locally. During the four years in which Patrunoiu held the position of country managing director, the number of Accenture Romania employees grew to 2,700 and three new offices were opened in Timişoara, Iaşi and Brasov.
Tonielli takes over the new position after having held numerous leadership positions within Accenture. Starting in 2016, Gianrodolfo is Accenture Technology Lead for Romania, the Czech Republic, Hungary and Slovakia, a position he will continue to maintain. It has made a significant contribution to the development of the Application Solutions division in Central Europe and has taken the position of Accenture Applications Outsourcing Solution architect lead for Italy, Central Europe and Greece.
Previously, Tonielli held the delivery lead for the Accenture Client Group of Communications, Media and Technology (CMT) and contributed to the opening of the CMT SAP Delivery Center in Milan. He also has extensive experience in managing large-scale projects, managing clients from various industries and regions across Europe, the Middle East and Russia.
"I am very pleased to lead Accenture Romania's team of professionals and at the same time to help customers transform their business through innovation in a sustainable way. We have many opportunities to further develop here and to strengthen our core capabilities to support our customers in their digital and business transformation", says Tonielli.