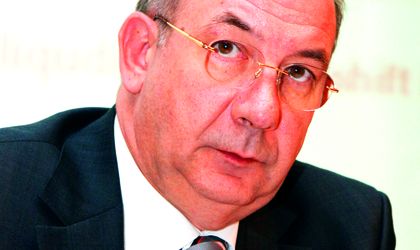 Local banks will remain overall profitable this year, albeit some will also post loss, according to Radu Ghetea, the president of the Romanian Association of Banks and the head of the state-owned CEC Bank, cited Hotnews.
The banking system's profit continued to increase in the first nine months of the year. Assets and solvency dropped slightly compared to the first half of the year, but it exceeded last year's level, while the non-performative credit rate continued to adjust.
Romanian banks reached a net profit of approximately RON 3.65 billion (around EUR 810 million), a level 1.6 times higher than that recorded in the same period of last year. The banks' assets increased to RON 378 billion.
In the first quarter of the year the banking system had a profit of around RON 1.17 billion and in the first half of the year the banks reached RON 2.4 billion.
Both the return on assets (ROA) and the return on capital (ROE) remained positive at the end of the first nine months, reaching 1.3 percent and respectively 12.32 percent.
Georgiana Bendre