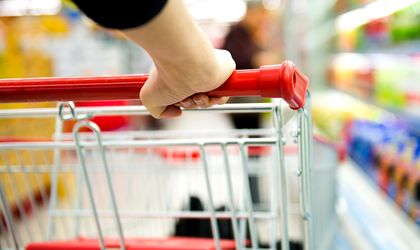 According to a Gfk study regarding the purchasing power in 42 European countries, Romania registered a growth of 12 percent compared with 2015 on net purchase power per capita, occupying the 33rd place.
The income registered by Romania represents a third of the European average, with an average purchasing power per capita of EUR 4,181.
The Europeans registered a purchase power in a slight increase in 2016 compared with 2015. The net available income of the population varies among the 42 analyzed countries. The highest average purchase power is in Liechtenstein, Switzerland and Luxembourg, while the lowest was registered in Belarus, Moldova and Ukraine.
Ukraine citizens occupy the eighth part on the average purchase power of Liechtenstein citizens, according to the study.
Approximately EUR 9.180 billion is the available amount for the European consumers in 2016 for expenses and savings. It corresponds to an average purchasing power per capita of EUR 13,672, which represents a nominal growth of 0.3 percent. The low increase of the purchasing power at European level is due mainly to the effects of the currency exchange and the slack of the growth rates in most of the countries. However, many countries have a growth rate over 5 percent, including Island, Bulgaria, Romania, Estonia, Czech Republic, Bosnia- Herzegovina, Croatia, Malta, Slovakia, Luxembourg and Letonia.
From Romania, Bucharest citizens have the highest purchase power, with EUR 6,288 per capita, with 50 percent over the country average, placing the Bucharest citizens to almost the same level with Poland citizens.
Georgiana Bendre