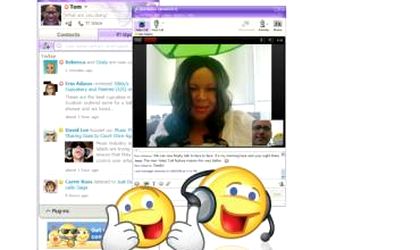 In Romania, the internet is used mostly to chat with friends and family, and for entertainment. Compared to consumers in other parts of the country, Romanians use instant messaging more: 63 percent of internet users in Romania, compared to 32 percent of users in 26 countries across the world that were included in the survey. Users in countries other than Romania prefer to keep in touch with friends over email: 66 percent of them do this monthly, compared to 50 percent of local users.
The findings are extracted from a GfK Roper international report that looked at how internet and social networks are used, and the values and lifestyle of consumers.
Around 55 percent of Romanians in urban areas, aged over 15, use the computer at least once a month, and 51 percent use the internet monthly or even more often.
Another important role that the internet has is that of entertainment source. In Romania, 44 percent of users listen to music or radio online, 39 percent watch short movies, 36 percent download audio files, and 31 percent download video files. Unlike Romanians, fewer global internet users download video files – only 19 percent.
Romania is at a lower level among surveyed countries when it comes to the use of internet for payments and transactions. On average, only 13 percent of users in urban areas shop at least once a month online, 7 percent perform banking transactions, and 6 percent of them pay bills.
For the 2010 edition of the GfK Roper study, over 37,000 people aged over 15 were interviewed in 26 countries. In Romania, the study looked at urban population, and 1,000 people were interviewed.