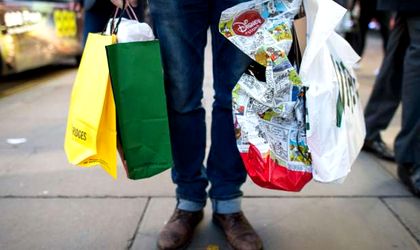 At the end of 2017, European consumers' confidence continued to grow slightly. In December, the consumer climate index calculated by GfK for the 28 EU states reached a value of 21.1 points – the highest in the past ten years. At the end of Q3, the value was still at 20.9 points.
European consumers think that the economy is growing. Economic expectations in December 2017 grew on average to 17 points for all EU member states, a clear 5-point growth from September. France, Germany and Austria saw significant growth.
In Romania, on the other hand, consumer confidence in economic growth drastically dropped following the continuous governmental crisis.
These positive evaluations from consumer are in line with the data from the European Commission, which is anticipating a 2.3 growth in the GDP of EU countries.
In Europe, expectations regarding income have risen slightly between September and December 2017, by an average of 2 points, reaching 15 points. Higher expectations regarding salary increases were in Austria and Slovenia.  For this metric too, Romania had the most significant decrease.
The inclination towards purchasing grew by 1 point from September, reaching the level of 21 points at the end of December. For this indicator, Poland and Austria had the highest growth.
GfK predicts a significant growth in private consumption in Europe. Consumption expert Rolf Burkl comments: "Throughout 2017, the confidence in a possible economic growth of Europe grew significantly. Based on this growth, people are hoping for increased salaries as well. Expectations regarding income are positive in a large part of Europe, but they are only slightly higher than in 2016. The same evolution was seen for the willingness to purchase. For 2018, GfK predicts an increase in domestic consumption between 1.5 and 2 percent in real terms in the EU. In conclusion, the European economy will continue to be supported by private consumption."
Romania: all indicators had significant drops in Q3 2017
The governmental crisis in Romania also has an effect on consumers. Economic expectations had an annual minimum in December 2017, reaching a level of -19.3 points. It is a drop of almost 37.6 points from the annual maximum in March and the smallest value from April 2013.
At the same time, Romanians' expectations regarding income have also decreased. They reached a level of 6.8 points in December, the lowest since September 2014, after they had grown to a maximum of 33.7 points in March.
The willingness to purchase was at an annual minimum of -0.2 points in December 2017, a level 16.8 points lower than the maximum seen in March 2017.