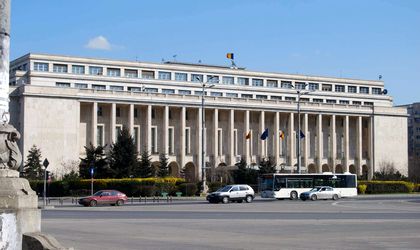 Approaching the tenth anniversary of its accession to the European Union, Romania finally has its first country strategy for the coming years. The document, drawn up by the current government, aims to make the country a competitive spot on investors' map. Ranked 53rd worldwide from a competitiveness perspective, it's clear that Romania needs to rev up all of its engines to become an added-value player on the international scene.
Anda Sebesi
After a long period of transition when it faced many ups and downs, Romania is now a stable economy that has a real chance of becoming a competitive player on the European Union scene. With economic growth of 1.5 percent in the second quarter of 2016 compared with the previous three months, Romania posted the biggest economic expansion among the 28 EU members, according to Eurostat, the statistical office of the EU. In addition, the local economy registered the highest economic growth in the bloc (5.9 percent) in the second quarter of 2016, compared with the same period of 2015, followed by Slovakia (3.7 percent) and Spain (3.2 percent). "The reported 2016 growth, the largest in the region, is also due to tax breaks and salary increases in the public sector which are considered 'economic steroids' by some economic analysts covering the region, leading to unsustainable growth," says Serban Toader, senior partner at KPMG Romania.
In such a context, Romania needs to capitalize on its recent positive economic developments in order to lay the foundations for its sustainable and long-term economic growth. As a result, earlier this year the technocratic government led by the prime minister, Dacian Ciolos, launched a country project called "Competitive Romania". Consisting of measures to reduce the economic gaps between Romania and its European peers, the project aims to define a clear strategy so that the level of local GDP per capita can converge towards that of more developed European countries. Hence, a good capitalization of capital, labor force and productivity is the only way the local economy can be encouraged to grow in a sustainable manner at 3 to 5 percent a year, the document says.
The project was developed with representatives of the presidential administration, the Romanian government, the National Bank of Romania (BNR) and the Romanian Academy. As the Romanian president, Klaus Iohannis, stated at its launch, the new strategy for Romania is designed with the current European context as a model. "Now is the time to focus on what's next, both worldwide and in Romania, and I have already said that there is a need for a new post-accession country project. It has not been developed, in 2007 or later. We are now preparing to celebrate ten years since Romania joined the European Union and only now are we starting to think of creating a post-accession strategy," said Iohannis at that time.
How competitive is Romania…
According to the World Economic Forum Competitiveness Report, Romania has posted a significant improvement in the perception of its competitiveness at international level in the past decade. While in 2006-2007 the study ranked Romania 68th out of 125 analyzed economies, its most recent edition places Romania 53th out of 140. Regionally, the report puts Romania behind the Czech Republic (31st) and Poland (41st), but ahead of Bulgaria (54th), Hungary (63rd) and Slovakia (67th). "Over the last ten years, Romania has had ups and downs with respect to its competitive profile, especially compared to other economically-advanced EU countries. If we look at various statistics, today Romania is still behind the peak of the last ten years, i.e. 2012 – 2013, but these variations are not uncommon among the group of countries in the CEE region," adds Toader of KPMG.
According to Miriam Constantin, senior associate lawyer at D&B David and Baias, the coordinator of the public sector services team within PwC Romania, all the competitiveness reports conducted in recent years underline that the lack of administrative capacity in public institutions, the inefficient management of infrastructure projects, medical and educational systems and the instability of the fiscal and public acquisition regulations, are obstacles for Romania on its way towards greater competitiveness.
"All of these areas are in connection with an existing system that calls for improvements rather than radical changes," says Constantin. She warns that, although the institutional framework can serve a wide range of needs, some competencies are still overlapping and there is a lack of clear lines between duties to eliminate conflict of interest. In addition, public sector specialists are still under-professionalized while resources are allotted improperly. "We have evolved towards refined needs that require improvement of the existing institutional tools and not necessarily by introducing unprecedented solutions. Solutions exist and there are premises for them to be developed. We need to work to accelerate their implementation," adds the representative of D&B David and Baias.
In her opinion, one of the key elements in taking steps towards innovation and increased competitiveness is investment in new technologies meant to improve, make more transparent and shorten administrative processes, including inter-institutional ones. "The main factor that allows other countries to make better usage of structural funds is the ease with which market players have access, control and participate in the projects financed throughout such funds," adds Constantin.
Join the discussions about Romania's economic outlook and strategy for the future at the Foreign Investors Summit 2016 – Where Romania means business – November 1-3, Bucharest.
As Toader of KPMG highlights, Romania continues to benefit from a good macroeconomic environment, a respectable market size, as well as a pretty efficient labor market, although relative productivity still has to be improved. "Unfortunately, we continue to lag behind in strategic areas such as infrastructure, especially roads and railways, quality of healthcare and innovation, where we need to invest heavily in the coming years," adds the senior partner.
Romania's competitiveness was based on different factors after the '90s. Despite the fact that before its accession to the EU Romania was competitive both in terms of its low-cost labor force and low-priced assets, it was not enough for foreign investors. Romania had a lower productivity than other EU members and offered an unfriendly economic and business environment, governed by frequent legal changes, corruption and a laborious fiscal system.
With EU accession, both foreign investments and access to European funds and programs for integration made Romania a competitive market at European level. It offered both a low-cost labor force and capital and higher economic growth than its EU peers. "In the past few years, these competitive advantages, which all the countries that joined the EU had in their time, have started to erode. This is also the case for Romania, which is no longer as interesting as the new countries within the EU borders are now," says Dragos Cabat, managing partner at RisCo Business Intelligence. He warns that, at least for now, Romania's steeper economic growth than its EU peers is its only element of competitiveness. "This offers the illusion rather than the confidence that some potential earnings will be transferred into investments and education. Problems in accessing European funds and the massive emigration of the labor force, including highly-qualified workers, reduce Romania's competitiveness further," says Cabat.
… and how profitable are its companies?
Banca Transilvania, Coca-Cola, HBC Romania, Automobile Dacia, Mega Image, Transavia, Michelin Romania. What do these names have in common? They are all among the 100 most profitable private companies in Romania, ranked by their net profit in 2015, based on data provided by the National Trade Register Office (ONRC).
The cumulated turnover posted by the top ten players in the 2015 ranking is RON 60.03 billion (EUR 13.5 billion)* while their profits reached RON 7.08 billion (EUR 1.59 billion) and their number of employees about 60,000. In addition, the combined profits registered by the top 100 companies, which employed in total over 174,000 people in 2015, was RON 14.46 billion. Banking, retail and automotive are the industries with the most representatives in the Top 100, while FMCG, construction, pharmaceuticals and IT are among the industries that have fewer players on the list. Half of the names in the Top 100 are located in Bucharest, while Cluj, Arges, Timis, Arad, Alba, Ilfov, Brasov, Constanta, Caras-Severin, Tulcea, Mures, Bacau, Satu Mare, Prahova, Galati, Harghita, Braila, Dambovita, Salaj and Dolj also host Top 50 firms.
IT rules added-value
Despite all of its economic developments, the extent to which Romania can be considered an economy that generates a high added value remains one of the hottest issues for the local business environment. As pundits say, service providers continue to be the main players in Romania that bring added value for the local economy, with IT being the spearhead.
Romania has the sixth highest number of certified IT specialists per capita in the world, thanks mainly to the local multilingual educational system, which focuses on technical skills. "Romania has all the premises to be a center of excellence in IT as we have IT&C specialists that are recognized and hunted on the international market," says Constantin of D&B David and Baias. At present, the five main Romanian university centers generate about 5,000 specialists each year. "For the foreign companies that are active in the IT sector, Romania delivers polyglot professionals with 80 percent of IT specialists speaking English fluently. We can see similar percentages with other international languages," adds Constantin. She adds that the conditions on the local market for building national businesses in IT&C are currently good. "It also seems that we are quite attractive to the largest IT&C companies worldwide," she says.
Meanwhile, Victor Iancu, senior manager at KPMG Romania, highlights the importance of the IT&C sector to the local economy, saying that Romania comes across as an excellent destination for IT&C-intensive businesses. Recent years have brought an increase in SSCs being established in Romania by major international companies. "Both these examples have a common plus-factor, human resources. We still produce a valuable and skilled work force and this is one aspect we need to preserve and develop further. This should be considered in a context where demographic statistics are showing an alarming decrease," says Iancu.
Automotive is another sector where Romania can make its footprint visible and generate added value. Because of the massive investments made in the past decade, the car parts industry has managed to exceed to some extent its status as a low-cost workforce supplier to become a creative and added-value player, especially in the production of car engines, research and design. "These sectors generate significant turnovers so they can be considered successful," says Cabat. He adds that there are also other fields, like research – in biotechnology and engineering – which, despite their added value, generate turnovers which are too small.
 Production remains Romania's Achilles's heel
Except for the car parts industry, where Romania combines the advantages of a low-cost workforce with facilities for foreign investments, the economy unfortunately remains a supplier of low-processed industrial products and a player in industries of volume or with a low added-value. "Through its geographical position, Romania can be a bridge between the EU, Russia, Middle East and China. But, to be so, there is a need for adequate infrastructure that our country doesn't have now and there are no signs of improvements in the next period. In such a context, Romania has lost ground as an attractive target for foreign investments to Poland, the Czech Republic, Bulgaria and other countries outside the EU," says Cabat of RisCo. In his opinion, at present Romania is more attractive to Asian investors that want access to the common market, warning that in this case Romania may face fierce competition from the more developed EU countries that intend to attract foreign investors from the same geographical area.
How do foreign investors see Romania?
As Toader of KPMG says, Romania is a better place to do business than many others, but there are recurrent, objective demands coming from foreign investors, such as the need for more physical infrastructure, especially highways to link various parts of the country and also allow easier acces to our western EU neighbours. Other important aspects that seem to impact foriegn investors' perception are the predictabilitaty of fiscal and monetary policies, as well as the efficiency of public funds management and spending.
"Romania is perceived as one of the most stable emerging markets, both from the economic and geopolitical perspective. It is a point of stability in an extremely volatile region, only if we think of events in Ukraine, Turkey and the recent political and economic developments in Hungary and Poland," says Constantin of D&B David and Baias. But, she believes that Romania definitely needs a coherent and strong branding campaign, meant to position it as a safe and attractive destination for investments, as a country with higher economic growth than the European average, and as a production center with high added value in sectors with advanced technology, like IT and automotive.
"While there are certainly mixed feelings about Romania's attractiveness as a business destination, I believe we are more and more present on foreign investors' agenda. Things are definitely moving forward in this area; however, we need to capitalize on this momentum and plan future actions strategically, especially at a governmental level. If I were to choose one word to describe what we need to do to improve Romania's perception, that would be 'stability' – economic, social, political," concludes Iancu of KPMG.
Is Romania a talent pool?
Without any doubt, Romania represents a talent pool, pundits say, while warning that it is not the only country that can play a role of a talent provider for both the local and international market. "It is not just Romania that exports talent abroad. There is also Bulgaria, Poland, Hungary and other Eastern European countries. The total volume of so called 'talent exports' is higher as Romania has a considerably larger population than its neighbors," says Andrei Ion, manager of CEB/SHL Romania talent management company.
In his opinion, a lack of career and development opportunities and low compensation are the main reasons why Romanians leave their workplace. "There is no best ratio between the capacities of the talent fund and the opportunities that the business environment offers. Hence, a significant part of the workforce will migrate towards more attractive business environments from the career development and earnings perspective," says Ion. He adds that the Romanian workforce lacks business, innovation and leadership skills. "In order to become attractive and retain our talents, it is important for Romania to change from a country rich in specialists into one that cultivates talent in business administration, leadership and innovation," concludes Ion.
From the investors' perspective, Sorina Bradea, co-founder and managing partner at Thomas International Romania, says the fact that Romania has people that are curious, ambitious, eager to learn and willing to demonstrate it, is an advantage. But she warns that there are some disadvantages too. "In some areas like Banat, Crisana and part of Transylvania, a qualified workforce is not available in terms of number of specialists. In addition, people are migrating from small towns to larger ones so foreign companies in small towns face difficulties in finding specialists or local coordinators," adds Bradea.