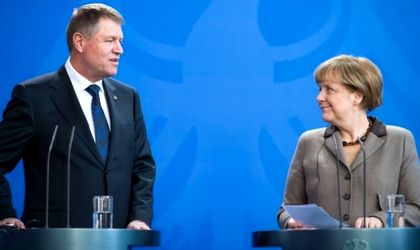 German chancellor Angela Merkel has told president Klaus Iohannis during the phone conversation they had on Friday that Romania mustn't slow down its anti-corruption pace, according to the spokesperson of the German government, Steffen Seibert.
"Regarding the domestic political situation in Romania, the federal chancellor has ensured the Romanian president of her support for the consistent continuation of the fight against corruption. A dilution of the intensity of the combat of corruption and a relativity of the rule of law and of the reforming policy would represent an absolutely wrong signal," said the spokespersons, according to a statement transmitted by the German Embassy in Romania.
The two heads of state have also talked about the diplomatic relations between the two countries and the informal meeting of European Union leaders scheduled for February 3, in Malta.
Romania registered the biggest protest in recent decades, on Sunday, when more than 90,000 people took to the streets to express their anger at the government plan to approve a controversial pardon bill and amendments to the Penal Code and Penal Procedure Code.
Ovidiu Posirca