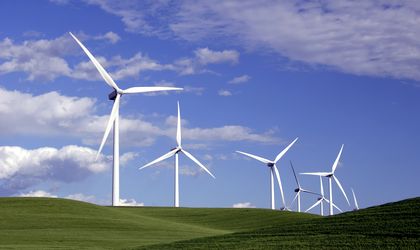 Romanian wind energy developer Monsson Group has sold the Crucea North wind farm project in Constanta, with installed capacity of 108 MW, to STEAG GmbH, the fifth electricity provider in Germany.
STEAG will invest around EUR 200 million in the farm, which will have 36 turbines of 3MW supplied by Danish Vestas and will evacuate the electricity through a new transformation station nearby Stupina to the grid. The wind farm should become operational by the end of 2013 and will indirectly create around 100 jobs. It will produce clean electricity for approximately 200,000 Romanian households and cut carbon emissions by more than 300,000 tons yearly.
"We believe Romania shows that it has become an attractive investment destination following the recent implementation of detailed renewable energy legislation in line with EU directives and given its naturally abundant wind resources," says Andrei Muntmark, commercial director of Monsson Group.
The Crucea North project is located 50 km North-West of the port of Constanta (Dobrogea area) and is part of a larger wind farm complex with total installed capacity of at least 600MW.
Law firm Salans has advised Monsson on this transaction. The team of consultants was supervised by managing partner Anda Todor and led by partner Claudiu Munteanu – Jipescu, head of the energy group, and three associates. Salans has previously advised Monsson on selling the Cogealac-Fantanele park to CEZ and on selling another wind park to Petrom. The law firm also advised the wind developer on selling a wind farm to ButanGas.
STEAG operates 11 power stations and more than 200 distributed facilities which supply power and heat to industry and other customers from renewable sources. The total installed capacity stood at 9,400MW worldwide, out of which 7,700 MW just in Germany.
Monsson Group has developed more than 2.4 GW of wind farm projects, and has already sold 850 MW to CEZ, OMV Petrom and ButanGas. The group has developed and sold the 600MW wind farm in Fantanele and Cogealac to Czech utility CEZ, which already has over 400MW operational and should reach full capacity later this year, with an estimated investment of EUR 1.2 billion.
Romania had 1,222 MW of wind installed capacities in March, according to Transelectrica, the grid operator.
Ovidiu Posirca