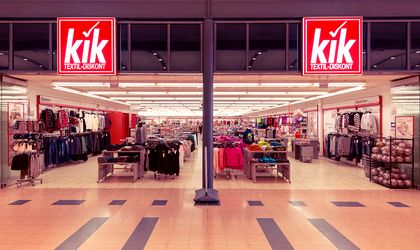 German retailer Kik inaugurates today its first 550 sqm store in Romania, in Prima Shops Oradea, following an investment of over EUR 150,000.
With the entry into the Romanian market, Kik is targeting local expansion by opening another 10 units by the end of 2018. The company aims to expand into cities with a population of at least 15,000, but also in large cities such as Bucharest.
The following openings this year are planned in Piatra Neamt, Botosani, Sighetu Marmatiei and Braila.
"We are glad to come to Oradea with the first Kik store in Romania and we are convinced that our brand will be very well received by the Romanians. Our advantageous prices are based primarily on a mix of several aspects: long-term procurement planning, smart logistics, a high share of basic products available throughout the year. Thus, at KiK, every client can buy a full supply of less than 150 lei, "said Raluca Hartmann, general manager, Kik Romania.
Kik operates over 3,500 stores in Europe, of which 2,600 are in Germany. The brand is also present in Austria, Czech Republic, Poland, Hungary, Croatia, the Netherlands, Slovenia, Slovakia, Italy and, since 2018, in Romania. The company has more than 25,000 employees and aims to expand the network to 5,000 stores at European level.