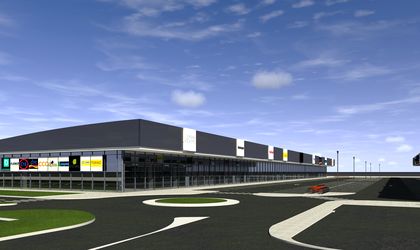 German fashion brand Kik has announced the opening of its first shop in Romania within Prima Shops Oradea, the project developed by Oasis Retail Development & Consulting. Kik will open a 600-sqm unit at the end of September.
The Prima Shops strip mall, 100 percent leased, opened nearly a year and a half ago in Oradea and reported some 4 million visits ever since. This August, another international fashion retailer, C&A, opened a 1,100 sqm store within the project.
"When we plan a project, we take into consideration criteria such as location, catchment or access, but also the experience and quality of the product that we are offering to our visitors, as we are focused on sustaining their need for shopping and leisure in the long run," said Klaus Reisenauer, a partner within Oasis.    
Prima Shops Oradea, with a GLA of 10,000 sqm, was developed following an investment of over 12 million EUR. C&A, JYSK, CCC, Takko, Deichmann, Flanco, Pepco, Noriel, SMYK, Intersport and KFC are just some examples of brands operating within Prima Shops Oradea.
"We have used the same idea for Prima Shops Oradea, as well as for all the six retail parks we own and the 70 projects we have delivered for other investors in the last 15 years. We continue to develop Prima Shops brand in the cities with over 30,000 inhabitants, with a clear target to implement efficient shopping concepts, for both tenants and clients, " continues Reisenauer.
The first development under the Prima Shops brand was inaugurated back in 2007 and with a constant expansion plan, Oasis operates six such projects today.