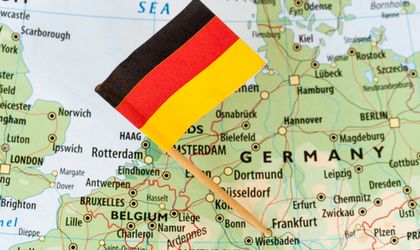 The government's intention to raise the minimum wage randomly and without a prior impact study will lead the German business community in Romania to rethink their business model in the short and medium term.
This may mean that some German companies in Romania – especially those in the manufacturing industry – will reduce their activities or give up completely in the future. In the last 4 years, the minimum wage has doubled, but productivity cannot keep up with these increases. In order to ensure that wage growth is also linked to productivity growth, it is particularly important for German companies in Romania that the government invest massively and urgently in vocational and university education, as well as in infrastructure projects.
Moreover, it is absolutely necessary for the Government to create stable and economically sustainable framework conditions for the economic environment. There is a danger that, by increasing wages, with the increase in imports, the current account deficit will continue to rise, which would lead to an increase in inflation or a depreciation of the RON.
"The effects of economic growth stimulated by consumption are in danger of being evaporated. There remains an increased level of prices and wages, but to the detriment of the attractiveness of the investment site. That is why we advocate for a close correlation between wage increases and increased labor productivity. Linking the minimum wage to a diploma is not, in our opinion, meaningful, because it is not primarily about what a person has learned or studied, but what they actually do. Equally inappropriate is the linking of the minimum wage to work – this measure may even be counterproductive, because that professional category will be regarded by employers as less attractive," said the officials of the German business community.
Concerning the competitiveness of the industries and regions, they need to be seen differently. Thus, an increase in the level of unitary wage at national level will lead to the loss of attractiveness in the eyes of investors of less developed regions, as they will make the decision to invest in favor of more developed regions. Predictability should be a priority.
"Such an important measure cannot enter into force in such a short time. We would like for decision-makers to sit at the same table with business representatives and jointly decide on how to implement them before taking such action," conclude the German business representatives.
The Romanian-German Chamber of Commerce and Industry (AHK Romania) is the official representative of the German economy and also the largest bilateral Chamber of Commerce in Romania. AHK Romania, together with German Chambers of Commerce and Industry (IHK), belongs to the global network of bilateral German Chambers of Commerce, reunified under the umbrella of the Union of German Chambers of Commerce and Industry (DIHK). The Romanian-German Chamber of Commerce and Industry, established in 2002, counts over 600 member firms.