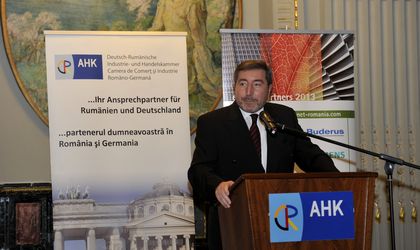 The German ambassador to Romania, Werner Hans Lauk, ends his diplomatic mission in the country at the end of this year.
He has served as the German ambassador in the country for three years and a half. A special "goodbye" reunion of the diplomat with the German investors will take place on December 6.
"New plants, extended production units, a bigger number of employees and record turnover amounts are the living proof of this success stories," said Lauk, according to a statement.
The German stock of investments stood at EUR 7.9 billion at the end of 2015, accounting for 12.4 percent of the total foreign direct investments in Roamania, according to the National Bank of Romania (BNR). Germany was the third largest investor in Romania last year.
Ovidiu Posirca