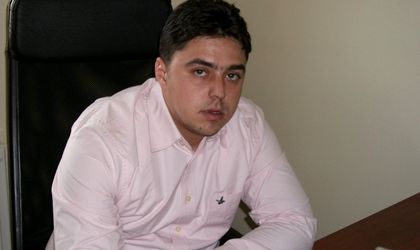 In a very exciting and agitated 2016, the Romanian BTL & production market starts showing that is following marcomm's trend and coming back to life. BR met with George Turliu, owner of Cougar Publicitate, to find out more about how it is to be an entrepreneur in this field, the challenges and the good parts of this industry.
Romanita Oprea
What made you decide to launch the agency and why at that time?
I never like the idea of making someone else rich.
I got into advertising by mistake, but from the first week I knew that this is the right job for me. I put passion in all the projects I've done, and my clients saw that. One day one of them told me that he likes my business perspective and I should have my own agency. And I thought "why not?"
The timing was perfect: in 2007 the market was at its best moments, clients were very generous with their budgets and opened at new projects. At that moment, my friend and colleague (now my associate), Cristi (Bencze), then the manager of the BTL department at the agency I worked, had an offer from a multinational agency. I soon convinced him to go in this adventure with me.
What where your business objectives then and how did they change?
I like a lot a saying of Confucius: "the man who moves a mountain, begins by carrying away small stones". Even if I had big dreams, I decided to start with small steps. I had simple objectives then – to do good work for the projects I had. Then I wished more projects, bigger clients and national cover. And I did it.
Now, we want to be able to offer them quality services, to change something in the way that a field agency works: better quality HR resources (and we started create classes and events so that we have more well prepared and accountable promoters), better and in time production executions (and we developed a production workshop).
How has your agency's positioning changed through the years?
We've been and we are a BTL & Field agency. We didn't changed that in time. What we changed it was the way we do things, so that we could be better and better at it.
What does the agency stand for now?
For creativity and the ability of making things happen. We want to be an agency of value!
How do you want to be perceived by the market?
As the most efficient and passionate field & production agency.
We, at Cougar, are a bunch of guys and girls that are more than colleagues: we are friends, or even best friends. There are colleagues that are father and son, there are childhood friends and even godfathers and godsons. All united by their passion for advertising and the ability of making things happen. We cook, we sleep, and we party at the office. Because we love what we do. We want people to see and feel our passion and determination.
What are the main projects you are proud of and why?
Every project meant something for me. Even the smallest project brought us more experience and something new to learn. It's hard for me to choose one, but I'll stop at the one that made me feel most excited: the first editions of The Celebrity Street, at Cocor Time Square. There wasn't a generous budget, on the contrary, but the importance of the event was very big.
What do you offer differently than your competition?
Integrated field services. We are not intermediaries between our suppliers and our clients, we are the creatives, the suppliers and the HR they need. Which it translates into boosts of work and not delayed deadlines. And the most important thing in better execution/implementations of clients projects, because we are the ones that work daily with the client, so we can transpose their wishes better in executions.
How has 2016 been for you so far and what expectations you have for 2017?
2016 was an exciting year, with new clients, and with amazing projects. We want this year to consolidate the image of our production division, and grow its percent of our business.
2017 means 10 years on the market, so our goals will be bigger: opening new offices, and entering on a new niche production market.
What are your main goals for the agency?
We want to go global and enter on international markets, by officially launching our Bulgarian office. As well, we'll continue to consolidate our production division, by trying to cover the needs of a niche segment.
How is it to be an entrepreneur in the Romanian advertising market of 2016? What are the advantages? What about the disadvantages?
Definitely challenging! The market is a growing one, with great opening for innovative projects and fantastic energy, which can lead to exceptional professional satisfaction.
Of course, that there are and not so good parts. The taxation is a big issue, the Government definitely needs to simplify the fiscal rules regarding the calculation of tax obligations and encourage entrepreneurship more.
Moreover, we are in permanent competition with the multinational agencies, which have more resources, but we put in the game more dedication and passion.
How would you characterize the BTL market in terms of creativity, budgets, teams?
Even if at this point, the internet/digital is the star of the moment, companies know and value the importance of going directly were their consumers are so that they can build a relationship. That translates in more generous budgets for BTL and a bigger search for "wow" element in a concept.
Let's just took a look at the event calendar, and we'll see so many creative events and festivals, with incredible concepts at the brand zone experiential activation.
The BTL Romanian market brings up a positive feeling and an amazing energy, through creative and implementation teams, when it comes down to ideas and executions.
What are the trends on the BTL & production market of 2016 in your opinion?
As I said, brands are trying more than ever to build a relationship with its customers. I saw more activations in store, more brands presence at festivals and events. What's new is the integrated services of digital into experiential activations.
Can you please mention a BTL advertising international campaign that you admire? What about a Romanian one? Both made in 2016.
I liked what Becks did for Electric Castle: Electric Train, a musical train that brought together young people that bought Becks from stores, with final destination – Bontida.
As well, I love the Jack Daniels global barrel hunt, a perfect example of how to integrate digital in BTL.