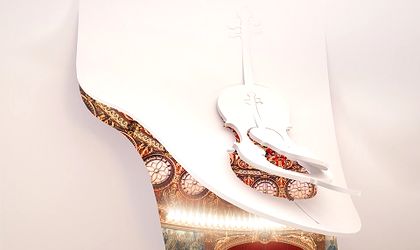 174 young artists were chosen to participate in this year's edition of the George Enescu International Competition, which will be held in the Romanian Athenaeum in Bucharest between September 3 – 25.
The total number of artists who will take part in the competition is 317, which shows a 40 percent raise compared to the number registered in the 2014 edition. The artists selected come from 48 countries, such as South Korea, Italy, Spain, France, Croatia, Russia and many others. Romania will be represented by 12 artists in the event.
Famous musicians, as well as jury members and former George Enescu International Competition winner will also hold concerts during the event, in a series of 19 performances and orchestra concerts.
Among the jury members are violonists Pierre Amoyal and Silvia Marcovici, cellists Natalia Gutman, David Geringas and Arto Noras and pianists Peter Donohoe, Dana Borsan and Andrei Sitarev.
The lists of the selected participants are available online of the website www.festivalenescu.ro , divided in sections for violin, cello and piano. All the projects submitted for the composition section have been sent for judging and the winner will be announced on September 3, during the opening of the festival. Tickets and day passes can be purchased on Eventim.
Andreea Dulgheru