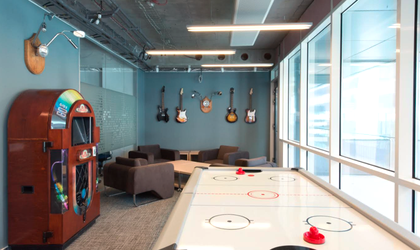 Genpact, the global supplier of outsourcing services, has relocated its operations in Bucharest into a new green headquarter and is edging close to the 4,000 employees milestone in Romania.
The representatives of the company say that the move in the green building HERMES campus was determined by the expansion of the activity.
The new company relocated 2,800 employees, on a surface of 25,000 sqm, down floor and 7 floors in the new HQ. The relocation plan also included a wellness center and an after-school.
In 2016, the company recruited approximately 1,400 employees for the headquarters from Bucharest and Cluj-Napoca, reaching over 3,500 employees in Romania. They are working in various sectors such as acquisitions, financial, accounting and IT support.
The relocation generated savings of around 30 percent of the operational costs, due to the energy efficiency of the building. For the Cluj-Napoca HQ, Genpact has a similar project in a green building that will be implemented until the end of this year.