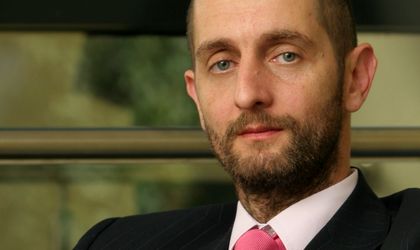 The Association of Generic Pharmaceuticals Producers in Romania (APMGR) warns the current clawback tax will force some producers to enter in insolvency, while certain generics may be taken off the shelves, and call for the Ponta government to come up with an alternative.
The clawback tax came into existence in 2009, aiming to temper pharmaceuticals consumption and improve the financing of the public healthcare system. It has reached the third version since then and generics producers ask PM Victor Ponta to suspend the emergency government ordinances no 77 and 110 which regulate the clawback, until a viable alternative is found.
"The clawback for Q1 2012 is almost double the value of the tax in Q4 2011, which represented almost 20 percent of the producers' turnover," said Dragos Damian, APMGR president. This tax impacts only prescription based pharmaceuticals and can't be included by producers in the price of pharmaceuticals.
The National Health Insurance Authority CNAS collected a clawback of RON 200 million (around EUR 45 million) from producers in Q4 2011, and the clawback for Q1 2012 needs to be paid by May 25.
"There are companies that said they don't have funds in their accounts for the clawback," said Damian.
Damian, who is also CEO of generics producer Terapia Ranbaxy, said the clawback he has to pay in Q1 2012 is 30 percent of the turnover, forcing him to put investments on hold.
"We have postponed a RON 10 million (over EUR 2 million) investment in our platform in Cluj, which would have created 100 new jobs," Damian told BR.
APMGR argues the current clawback applies to producers but takes into account the shelf price, VAT and the distributor markup, putting pressure on the cash flow of companies. In addition, the tax level is similar for generics, which are cheaper and patent-free, and originals that are more expensive and produced by multinational firms.
Payment terms exceed one year
Damian says payment terms from CNAS have reached 400 days and producers have extended terms just to secure the access of patients to pharmaceuticals.
CNAS has a budget of 5.7 billion (around EUR 1.2 billion) for pharmaceuticals in 2012, covering the consumption registered in 2009.
"Usually, nobody in the EU accepts this kind of payment terms, and there is a contradiction with the directive 7 of 2011, which stipulates that payments need to be done in 60 days," explained Damian.
Romania will have to drastically reduce this gap starting January 2013, but no plan has been set up yet on for achieving this goal.
The generics market grew by 16 percent in 2011 to EUR 515 million, according to data from PwC consultancy, while the overall market grew by 12.4 percent to EUR 2.55 billion, according to Cegedim.
Ovidiu Posirca