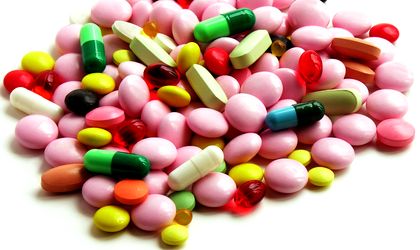 Members of the Romanian Association of Generic Pharmaceuticals Producers (APMGR) will take legal and administrative actions against the claw-back tax, used to finance some healthcare expenses. At present, generics producers are considering the withdrawal of certain products, resulting in a loss of 1,000 jobs. Significant investments have also been put on hold.
APMGR argues this claw-back is unjust and illegal because it uses the shelf price as tax basis, which includes the mark up of distributors, pharmacies and the VAT. In addition, the claw-back is calculated using erroneous data from the CNAS.
"Maintaining the current claw-back form can have grave economical and social outcomes, mainly for the population, as some pharmaceuticals can disappear from the market, while Romanians can have limited access to reasonable priced products, but also for generics producers," says Dragos Damian, APMGR president.
The claw-back has to be paid quarterly by pharma producers, while payment terms from the CNAS have been delayed to 300 days, putting pressure on the cash flow of companies. Thus, some producers may consider removing certain generics from their portfolios, which could lead to 1,000 jobs being cut. Right now, the generic producers employ over 8,000 people in units across Romania, generating another 15,000 indirect jobs.
APMGR says the current claw-back, called "temporary" by the IMF, may lead to indefinite delays of investments worth hundreds of million Euros. In the last 5 years,  generics producers have invested over RON 500 million in laboratories and production units.
Using the production price of pharmaceuticals as base for the claw-back calculation, and reducing payment terms of CNAS to 210 days could solve irregularities in the system, says the generics Association. Moreover, keeping better track of document registrations and cash flows in pharmacies and hospitals, could improve the quality of data supplied by the CNAS. APMGR proposes a cap on the claw-back paid by generics producers. The government could use generics in order to reduce deficits and increase patient access to pharmaceuticals.
APMGR includes producers Actavis, AC Helcor, B.Braun, Biofarm, Dr. Reddy's, Egis, Gedeon Richter, Krka, Labormed, Sandoz, Sintofarm, Terapia-Ranbaxy, Teva, and Zentiva.
 Ovidiu Posirca