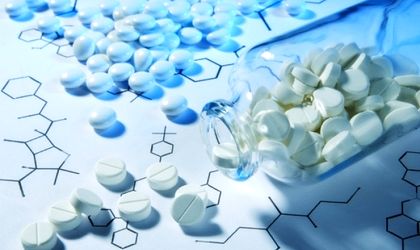 The Generic Drugs Producers Association from Romania (APMGR) says that the clawback tax level from the last quarter of 2016 reached an unsustainable level, which will lead to the disappearance of the cheap drugs from the market and the closing of some local drugs factories.
"Without the introduction of the differentiated calculus of the clawback tax for the generic drugs, the ones with low incomes will be deprived of the most present drugs from the market, drugs that ensure the treatment at accessible costs for most chronic diseases," said Laurentiu Mihai, executive director of APMGR.
The growth of the "p" percentage from the clawback tax from 18.89 percent from the last quarter of 2016 from 14.91 percent of the third quarter is a direct consequence of some innovative drugs consume. AMPGR considers that it's unfair that the generic drugs to be taxed for the financing of the sought treatments, by applying a unitary clawback tax, as they are not responsible for the overall growth of the drugs consume.
AMPGR reminds that the only solution of saving the generic drugs producers from insolvency is the implementation of a differentiated computation of the clawback tax, based on the introduction of a share of maximum 65 percent of the variable calculus "p" from the clawback formula, correlating the fiscal burden with the prices policy in drugs field.
According to the current legislative framework, the drugs producers pay the difference of the amount allocated annually for the compensated drugs in the state budget, meaning approximately RON 6 billion (representing the level of drugs consume in the last quarter of 2011) and the real drugs consumption. This difference, known as the clawback tax, has a higher fiscal impact as the drugs prices falls.
Georgiana Bendre