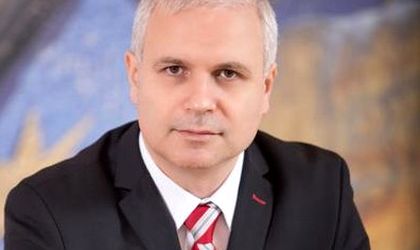 Insurer Generali Romania announced on Wednesday that its revenues went up by 16 percent to RON 273 million in the first six months of this year.
The "general insurance segment, which means 86 percent of the total local business, registered a growth of 20 percent, reaching RON 235 million, while the life insurance segment registered a stagnation compared with the same period of the last year, " said Generali.
On the property insurance segment, which includes fire and natural disasters insurance as well as properties prejudice, Generali Romania registered a volume of bonuses amounting to RON 65 million, similar with the one reported during January-June 2015.
The business volume of auto insurances reached RON 142.4 million, a growth of 36.7 percent compared with 2015.
"Generali is a solid company, known for the services quality, especially the fair and fast payment of claims, things that determine the consumers to want our products, " said Adrian Marin, CEO of Generali Romania.
The request of health insurances grew also in the first half of the year, by 60 percent.
Generali also announced that "it will still focus on the development of non-auto insurance segment without neglecting the auto insurances, which currently dominates the local market, but it will maintaining the assumed policy, prudent subscription and tariffs correlated permanently to the claims of the insurance segment and with the assumed risk".
According to ASF, in the first three months of this year, Generali was on the ninth place on the insurance market with gross revenues valued at over RON 131.1 million (5.39 percent market share).
Georgiana Bendre