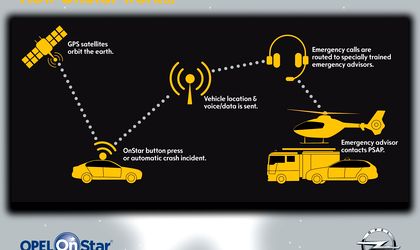 General Motors will open în Bucharest e call center for its OnStar service, which allows owners of cars that run the service to call directly a GM consultant, ZF reports.
The motor giant, which owns the Opel brand, already leased 4,000 square meters of office space in the Skanska C building în the office building project Green Court in Bucharest's Barbu Vacarescu area.
"We can confirm that our team Global Connected Customer Experience, which currently operates în Luton, UK, is planning a second Customer Engagement Centre in Bucharest, to support clients all over Europe who use OnStar," General Motors Europa told ZF.
OnStar allows both emergency callsand can track cars in the event of accidents or theft. Moreover, clients can receive from consultants data regarding the car and can ask for the car's navigation system to be programmed.
It is the first time the Detroit-based carmaker makes a direct entrance on the Romanian market. Currently, GM runs an Opel center, and the cars sold are imported directly by dealers.
Georgeta Gheorghe