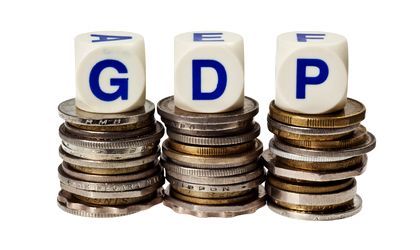 Romanian economy grew by 2.4 percent in the first quarter of the year, according to the National Institute of Statistics (INS) data. The first quarter was affected by the pandemic only in the second half of March, which means that the full extent of the crisis will be showed in Q2 2020 data.
Gross Domestic Product (GDP) increased by 2.4 percent in the first quarter and by 2.7 percent in the seasonally adjusted series, compared to the same period of 2019. The Minister of Finance, Florin Citu, said in a Facebook post, that there is a very high probability that we will not have two consecutive quarters of economic contraction, thus avoiding the technical recession, but stresses that in 2020 we can no longer have the economic growth estimated at the beginning.
The "signal data" by INS estimates as well as the provisional ones of the quarterly gross domestic product are affected by the difficulties created by the pandemic crisis and by the establishment of the state of emergency.
"These difficulties have been linked to the collection of basic data representing entries for national accounts and have resulted in an increase in the non-response rate. Alternative sources have been used to supplement the information to affect as little as possible the data," shows the INS press release. The data will be subject to revisions as new data sources become available.
On the seasonally adjusted series, in the first quarter of 2020, compared to the previous quarter, the Gross Domestic Product increased by 0.3 percent. Compared to the same quarter of 2019, the GDP registered an increase of 2.7 percent.
Seasonally adjusted series are recalculated on a quarterly basis due to changes in the models adopted, the number of regressors used, the change in gross series and the number of observations available.