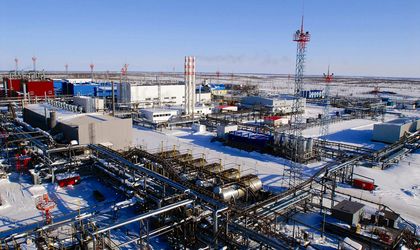 Representatives of the Energy and Utility Companies Association (ACUE) met last week with teams from the IMF and European Commission to analyze the energy sector in Romania.
ACUE representatives consider that supplying domestic consumers and CET's (power and heat producers and distributors) with natural gas from local production is a step forward towards the normalization of the natural gas market. In addition, the 10 percent increase of natural gas prices for industrial consumers and the supply of domestic gas for consumers halted natural gas supplier losses, in the third trimester of 2011. However, in order to ensure that natural gas is supplied during the cold season and further losses are not inflicted to suppliers, ACUE representatives want a further increase in natural gas prices for industrial consumers, starting in the fourth trimester of 2011.
Arrears in the energy sector

The National Railway Company (CFR), which is under IMF monitoring, has to pay arrears of RON 1.9 billion to electricity suppliers, according to data from June 2011, but the Romanian authorities have not looked into this issue.
The IMF has drawn six mechanisms to solving the arrears issue, in the letter of intent agreed with the Romanian government. Nonviable firms will be moved into bankruptcy, companies with sufficient cash flow will pay down on an agreed schedule, arrears to the state itself may be cleared or the state may provide resources to pay the debts. Restructuring or privatizations of state-owned companies may also be taken into consideration to solve this issue.     
The Energy and Utility Companies Association (ACUE) reunites the main operators on the energy industry in Romania. ACUE members include E.ON Romania, CEZ Romania, GDF Suez Energy Romania, Enel Romania and Distrigaz.
Ovidiu Posirca