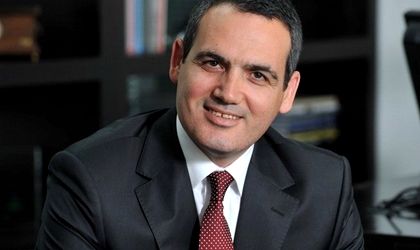 Net profit on Turkish Garanti Group Romania, which includes 3 financial institutions and a bank, jumped 80 percent to EUR 5.8 million in Q1. The largest share came form Garanti Bank, where the net profit gained 70 percent y/y to EUR 4.1 million.
Garanti Bank will focus this year in increasing lending both for retail and the SME/corporate sector, in the same time looking to improve liquidity, according to Murat Atay, CEO Garanti Group Romania. The bank's overall lending grew by at an average of 10 percent.
"We will continue to remain profitable at a group level this year, taking a cautious approach on the economic situation and carefully manage risks in an environment that remains volatile," says Atay.
Garanti Bank had a network of 79 units and 216 smart ATMs across Romania. Meanwhile the number POS rose to 7,400, while the lender's debit and credit cards exceeded 230,000.
Turkyie Garanti Bankasi, shareholder in Garanti Group, reported a net profit of EUR 410 million and assets of EUR 70.6 billion in Q1.
Garanti Group Romania includes three non-banking financial institutions (Garanti Leasing, Garanti Consumption Loans, Garanti Mortgage Loans) and a bank, with consolidated assets of EUR 1.8 billion. The group has over 450,000 clients in Romania.
Ovidiu Posirca