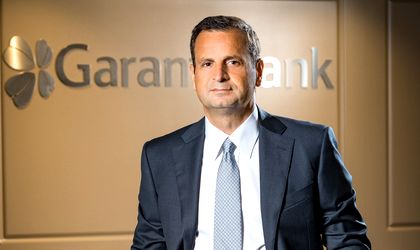 Garanti Bank joined the ranks of banks taking precautionary measures for mortgage loans and announced today it has increased its down payment for EUR loans from 25 to 40 percent.
The bank will also reduce its loan-to-value ratio (LTV), from 75 percent to 60 percent, for EUR mortgage loans, as well as for EUR consumer loans with collateral. This means a further tightening of conditions for obtaining such a credit, as the credit risk threshold drops.
"The decision of raising the minimum down payment for Euro mortgage loans is a prudential one, and it is a result of market analysis and estimations. Garanti Bank has a very competitive real estate product and we will continue to stand by our clients' side and offer them the best financial solutions in both RON and EUR", stated Ufuk Tandogan, CEO Garanti Bank.
The conditions for accessing RON loans, in terms of minimum down payment and loan-to-value ratio, remain unchanged, representatives announce.
Garanti is the third bank to modify its mortgage loans conditions, with Raiffeisen opening the way in January, raising its down payment for such credits from 15 to 35 percent, followed by Bancpost in February, which took its down payment from 33 to 43 percent.
The reactions come as a response to the controversial passing to pay bill, which is nearing its final vote. An updated version of the initial draft is scheduled to reach the Chamber of Deputies on April 6.
Changes to the initial form include a credit threshold of EUR 250,000 and the specific exclusion of the Prima Casa program from the law. Initiators, who are from the Social Democratic Party (PSD), also support the bill being applied to those who took personal loans with mortgage in order to purchase, construct or fit real estate for housing or acquisition of land for the construction of a house and also to people those who have already been foreclosed, by stopping the income seizure.
Both internal and international voices have been very vocal in opposing the bill.
Natalia Martian