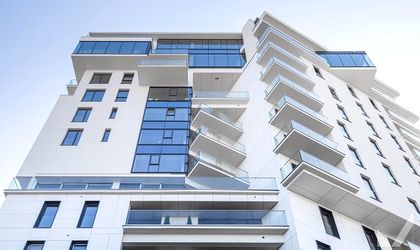 Garanti Bank, one of the most dynamic banks on the local market, actively supports projects endorse Romanian entrepreneurship, sustainable development and respect for the environment, as well as other initiatives that have a positive impact on the community. As proof of this commitment, Garanti Bank is prolonging the partnership with One United Properties, a leading real estate developer in Bucharest.
Garanti Bank started its collaboration with the real estate company in 2009, contributing to their promise of accelerating the adoption of building practices that result in energy-efficient, healthier and environmentally sustainable buildings.
Since the beginning of this partnership, Garanti Bank granted One United Properties loans in total amount of more than EUR 30 million, the financing being used for developing premium sustainable residential compounds.
One Herastrau Park is the first residential complex in Bucharest to have the "Green Homes" certification, Excellence level, from the Romania Green Building Council. The complex was chosen as the Residential project of the year in Romania in 2017 by the Construction and Investment Journal at their Gala Awards. The company was also awarded the Best Residential Developer of the Year award at the gala.
One United Properties projects were awarded for sustainability at the Forbes Green Awards in 2017, and the Sustainable Company of the Year award at the Romanian Green Building Council Awards 2017.
Earlier this year, Garanti Bank became a member of the Romanian Green Building Council, confirming its commitment to support sustainability in the construction and real estate industries in Romania.
Bilge Demirer, Commercial & SME Banking Director at Garanti Bank, said: "We are delighted to be part of initiatives that bring a better tomorrow. Moreover, we believe in long-term partnerships, this being the case for our relation with One United Properties. We have trusted the sustainability of their projects. More than figures and return of investments, in our case this is a strong relationship built over years. Trust is something proven over time and that we invest in all our relationships with customers, as part of our promise to them."