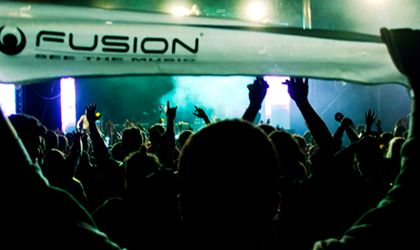 Romania hosted the best "Small Music Festival" in Europe in 2013.  The European Festival Awards Gala took place on January 15th in the Netherlands.
The Fusion Festival, organised near Sibiu in july, won the award for "Best Small Festival" in 2013.
Fusion describes itself as a Electronic Dance Music event featuring large scale visual effects, lasers, 3D mapping projections, architectural lighting, pyrotechnic and water effects with special performance show – all in a natural environment.
The first edition took place in 2010, and last year the festival featured performances by Suie Paparude, Jonah Gilien, Freestylers and Funky Drop.
European Festival Awards Winners
YES Group H&S Innovation Award – Paleo Festival (CH)
Best New Festival – B.my.Lake (HU)
Festival Anthem of the Year  Daft Punk – "Get Lucky"
Best Indoor Festival – Metal Hammer Paradise (DE)
The Green Operations Award – Way Out West (SE)
Best European Festival Line-Up – Berlin Festival (DE)
Newcomer of the Year – Imagine Dragons
Artist's Favourite European Festival – Lowlands (NL)
Headliner of the Year – Arctic Monkeys
Promoter Of The Year – FKP Scorpio (DE)
Best Small Festival – FUSION Festival (RO)
Best Medium-Sized Festival – Melt! Festival (DE)
Best Major Festival – EXIT Festival (RS)
Lifetime Achievement Award – Marek Lieberberg (DE)