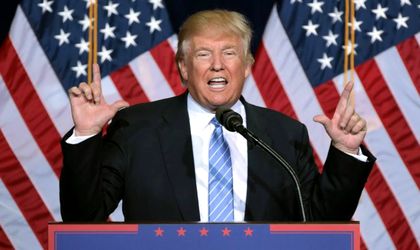 Roberto Azevedo, the director general of the World Trade Organisation, has raised concerns about the possibility of a full-blown trade war starting, for the first time since the 1930s, due to Donald Trump's proposal to impose tariffs on steel and aluminium imports, The Guardian reports.
The WTO head warned that there is a high risk that the new tariffs will trigger a domino effect that will lead to a global recession: "An eye for an eye will leave us all blind and the world in deep recession."
Donald Trump responded to Azevedo's warning by saying that he would not back down on the idea of putting a 25 percent tariff on steel imports and 10 percent on aluminium, and that this will not lead to a trade war. However, the EU, Canada, Brazil and China have already threatened retaliation.
Republican speaker of the House of Representatives, Paul Ryan, also positioned himself against Trump's proposal and said that the tariffs should not be applied due to the risks to the economy: "We are extremely worried about the consequences of a trade war and are urging the White House to not advance with this plan. The new tax reform law has boosted the economy and we certainly don't want to jeopardise those gains," said a spokeswoman for Paul Ryan.
The US president hinted that the tariffs threat may be a bargaining device in trying to renegociate the NAFTA deal, which he has criticised many times in the past for being "a bad deal" for Americans. However, experts say that his justifications are flimsy and that the US trade policy is heading towards protectionism, which would be very damaging.