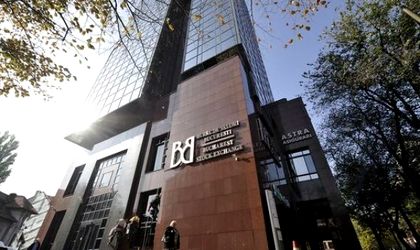 Romania has been included on the Watch list for Emerging Markets among countries that have a substantial potential to be upgraded to the status of emerging market in the short or medium term. The list is published by FTSE Russell every September.
According to representatives of the Bucharest Stock Exchange (BVB), Romania's inclusion on FTSE Russell's Watch list is a result of "the tremendous progress in reforming the market infrastructure, according to the goals set in the program for the removal of barriers impeding the normal development of the market, and in the business strategy of the BVB."
"We are thinking positively about the future," Ludwik Sobolewski, CEO of the Bucharest Stock Exchange, said in a statement. "because we have been defining in the right way processes that must have been started and changes that must have been implemented, and, moreover, we had a capability and knowledge to prioritise the execution and not to allow severe mistakes to happen on that road. It was just recognised by one of the most respected global agencies rating the markets. There are still meaningful problems to be solved, and I hope that the pace of this process, where BVB often needs a constructive cooperation of other institutions, will be fast."
Back in March, the BVB announced that Romania was one step away from being included on the Watch list. According to The London-based index provider, at the time the local stock market had met all criteria necessary to be promoted to a superior category, with the exception of the liquidity criterion. The progress, the BVB CEO said at the time, was due to the existence of a program for the modernization of the Romanian capital market. The program, launched in 2013, "generated several results, produced by the Bucharest Stock Exchange, Central Depository, Financial Supervisory Authority and other institutions, including governmental bodies, and the Romanian Parliament," Sobolewski said.
The BVB will mark the inclusion of Romania on the Watch list for Emerging Markets during its official opening of the trading session from today, September 30.
Georgeta Gheorghe