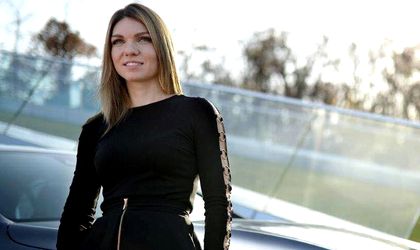 As expected from Simona Halep, WTA's current No 1 player, she keeps a busy schedule, which includes participating in tournaments on the tour, Fed Cup and other career-related commitments. Alongside her successful career, the Constanta-born tennis player has built a growing portfolio of businesses that span sectors such as tourism, horeca and real estate. 
One of the most successful tennis players on the WTA tour, Simona Halep has earned to date USD 22,913,208  in career prize money. To date, in 2018, when she won the Shenzhen Open, made it to the finals of the Australian Open and managed to go far in Indian Wells, she put other USD 2,177,193 to her name.
In Romania, her growing earnings are being translated into investments the tennis player's family, in particular her father, Stere Halep, and her brother, Nicu are managing. Owner of a four star hotel in Romanian ski resort Poiana Brasov, Halep closed down this year her SH Cafe in Constanta, to focus on real estate.
Simona's Constanta SH Cafe 
In 2017 Simona Halep opened a cafe, which she named using her initials, SH.Located in her native seaside city of Constanta, on Mircea cel Batran street, the cafe was located not far from the seaside and the imposing Art Nouveau Constanta Casino. Its logo, a tennis ball, needs no further explanation. Fans who didn't get the chance to visit it and enjoy its healthy menu though, will no longer be able to do so. This month, she announced she would close down her cafe, in order to build a boutique hotel. The hotel will add yet another piece to her growing real estate portfolio, pointing to a reorientation in her business interests.
Brasov's EUR 2 million properties
In 2017 Simoan Halep bought two properties in Brasov, one of the country's major cities, and Poiana Brasov, one of Romania's most popular ski resorts. The Drachenhaus pension, a four-star establishment located in the ski resort Poiana Brasov has 24 rooms and a view over the Postavaru Massif. The tennis player has a regular presence in Poiana, where she trains in winter time. According to the owners, negotiations between them and the tennis player took one week.
As part of the same EUR 2 million package, Halep also bought the Drachenhaus hotel in Brasov, in the city's historic centre.
Seaside hotels to be open soon
Simona Halep's interests in the area of real estate and tourism translated into early investments in properties located on the Romanian seaside. She and her family own several buildings in Constanta, and more recently, she invested in a hotel that is currently being built in the northern area of the seaside resort of Mamaia. The amount she invested is not known.
Passion projects
Apart from her real estate, money-making investments, Simona Halep is also involved in several passion projects. One of them involves sponsoring a girls' hockey team, at the suggestion of former ATP player, businessman Ion Tiriac. Back in December 2017, the WTA No .1 player became the sole sponsor of an ice hockey team which participated in the juniors' competition in Bucharest. The girls wore pink t-shirts and competed under the name of 'Simona Halep's team', and managed a draw when playing against the boys' team. "She said she wanted to have a girls'  team and she paid for everything," Tiriac said in December.