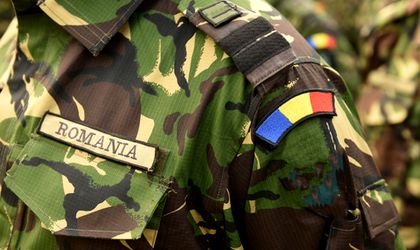 The Prince of Wales Charitable Foundation in Romania will offer Romanian military members, in active or reserve duty, dozens of educational scholarships at the Babes Bolyai University in Cluj-Napoca, Europa FM reports.
Prince Charles turned 70 today, and the Foundation is celebrating this milestone by launching a new program that offers 70 scholarships to Romanian citizens, primarily military servicemen, to help them transition to the civil life, as well as young people living in rural areas who want to open a business or improve their management skills.
"The funding comes from the UK. We've managed to raise GBP 100,000, which will be invested to support these 70 bursary recipients so they can take part in courses and receive their certificates, and we hope this can be a new beginning for them," Woodward told Europa FM.
The story of these scholarships started over a year ago during preparations for Romania's first participation in the Invictus Games, the Olympics for military members who were injured in combat areas around the world, which took place in Canada last year. This year's edition starts in Sydney in less than a week, and Romania will be represented by 15 members of its military.
The details were revealed to Europa FM by Aura Woodward, the Executive Director of The Prince of Wales Foundation:
"Everything began with a letter. Prince Charles wanted to get involved from the beginning and in less than 24 hours, we provided the necessary financing for the three military men who needed equipment.
It was a pleasant surprise for us since one of them went on to win the first medal for Romania's team," she recalls.
"What we learned then was that Romanian service men, who were either injured or making the transition to the civil side, needed more, and that was the moment when we started to look at this project in a much larger sense and as a result of this initiative related strictly to the Invictus participation, we started to think about professional reconversion programs especially for Romanian servicemen who were moving towards the civil life.
Defence Ministry statistics showed us that starting this year there will be quite a lot of them who will retire, as there are special regulations for the military and many of them are very young. They are 40-50 years old, they have families and school-aged children and thus it's important for us to try to connect with this community and see how we can work together and help them with this transition," Woodward said.
There are also dozens of members of the Romanian military who are no longer allowed to go into combat missions because they have been injured and the law qualifies them as unfit. They continue to be part of the Military, most of them performing office work, but they have skills and experience in numerous fields, from communications to IT to engineering and mechanics. The Invictus Games have given them the chance to represent their country again.
Now, with the help of the Foundation, they are given the chance to do something else besides military service. They can even start their own businesses, according to Aura Woodward, who encourages them to do so.
Those who are interested in this scholarship should send a letter of intent to secretariat.fcll@ubbcluj.ro.
Photo: dreamstime.com