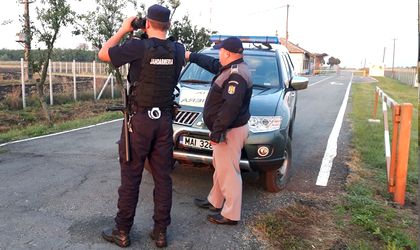 The man who stole the gun from the beaten gendarme during the Friday evening anti-government protests was identified by police and taken to hearings. The police also issued a detention order to his name. The gun is still missing, so the search continues to find the other participants in the aggression as well. 
Based on information provided by a policeman from the Ilfov County Police Inspectorate, the man was identified and, following an action by the Bucharest General Police Directorate – Homicide Service, he was traced and taken to hearings, the Bucharest police announced on Tuesday morning.
As a result of the activities, the Prosecutor's Office with the Bucharest Tribunal issued a detention order on behalf of the 32-year-old man, who is accused of failing to comply with the arms and munitions regime (in the form of a weapon escape) and the disturbing public order and tranquility.
The action was conducted by the Special Operations Directorate, the Territorial Information Analysis Unit of Bucharest, the National Criminal Investigation Institute and the Special Action Independent Service within the General Police Inspectorate.
During Friday evening's anti-government protests in Victoria Square, a female gendarme and a colleague were assaulted by violent mob during Friday night protests, a gun was stolen from them. The two gendarmes were saved by other protesters and send to the hospital. Even if the gendarmes head and spokesman said that the gendarme woman was heavy beaten, she left the hospital the next day.