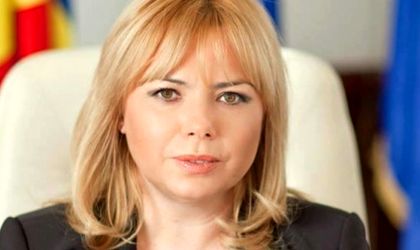 The minister of public finance, Anca Dragu, proposes additional funding of RON 500 million in guarantees for Prima Casa for the second time this year, but intends to modify also the allocation mechanism of the amounts to banks, according to a draft bill.
"The proposition supports both the potential beneficiaries of the program, as well as those who have acquisition pre-contracts through Prima Casa and who are in danger of losing the down payments as they lack the necessary resources allocation, not being able to finance the transactions through the program," according to a statement of the Ministry of Public Finance.
Dragu says that fresh funding doesn't affect the budgetary deficit target and it was estimated based on the volume of the requests in different approval and pre-approval stages.
"Besides this supplement, we take into account also the elaboration for the first time of a medium term strategy for Prima Casa, correlated with the housing strategy, which is opened to public debate. The strategy aims to ensure the transparency and required predictability both for the program's beneficiaries and the house developers and credit institutions," said Dragu.
According to the Ministry, 23,515 guarantees were given for Prima Casa loans since the beginning of the until July 31, amounting to RON 2.16 billion. In total, 195,905 guarantees were given since the launch of the program in 2009 and until the end of July.
Georgiana Bendre