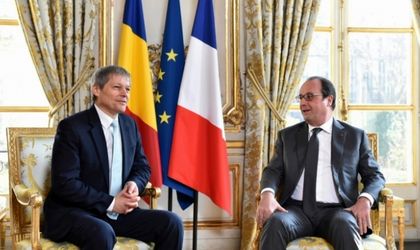 PM Dacian Ciolos said on Friday after signing the road map updated by the Romanian-French strategic partnership, that the economic domain is a priority for which the two countries work together.
In this context the president Francois Hollande will visit Bucharest in September together with a delegation of businesspersons.
Ciolos said in a press declaration together with his French counterpart, Manuel Valls, at Paris that the "meeting is the continuation of the one that we had at the beginning of the year with president Francois Hollande. Today we signed the updated road map that was adopted a few years ago, that stands at the cooperation basement between France and Romania and that is dedicated to very complex domains in which the two countries work: economic domain," according to Agerpres newswire.
Francois Hollande is the 24th president of France, and a member of the socialist party. He succeeded Nicolas Sarkozy in 2012.
Georgiana Bendre