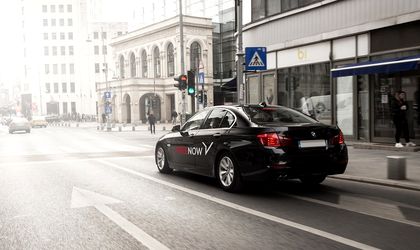 The Ministry of Transportation, Infrastructure and Communications has granted a permanent technical permit for ridesharing to FREE NOW, the newest taxi and ridesharing app in Romania, part of the largest European mobility platform owned by Daimler and BMW.
Launched in late 2019, FREE NOW has rapidly undergone all the steps required to comply with the new Romanian ridesharing legislation, adopted trough an emergency decree (OUG 49/2019). Clever, which is part of the same group, was already granted the technical permit, being the first platform to hold a definitive license, according to the new law.
"Even if FREE NOW has only recently entered the Romanian market, we have made efforts to swiftly secure the framework for operating within the law, as we did with Clever. Thus, more than a million Romanians who have used FREE NOW and Clever last year can continue using the same taxi and ridesharing services which they are used to, without any interruption." Says Anca Gherle, Public Affairs Manager at Clever / FREE NOW.
According to new legislation, the deadline for obtaining the permits for all the alternative transport platforms operating in Romania is February 1st. The same deadline is applied for drivers, who must obtain an operating license from the Romanian Road Authority.
"Starting today, drivers can sign affiliation contracts with FREE NOW and submit all paperwork. Those who haven't started the process of obtaining an operating license must do this as soon as possible, because the process can take several weeks. If they don't fit in this schedule, they won't be able to receive orders starting with February 1st." Added Anca Gherle.
Currently, more than 60% of the drivers active on the Clever and FREE NOW platforms are authorized according to the law and will be able to continue taking orders after the imposed deadline. The company is offering bonuses for drivers who submit their full paperwork in this period. The Clever and FREE NOW platforms currently have over 30,000 registered drivers in Romania, both for taxi and alternative transport services. In 2019, they have completed more than 30 million rides.